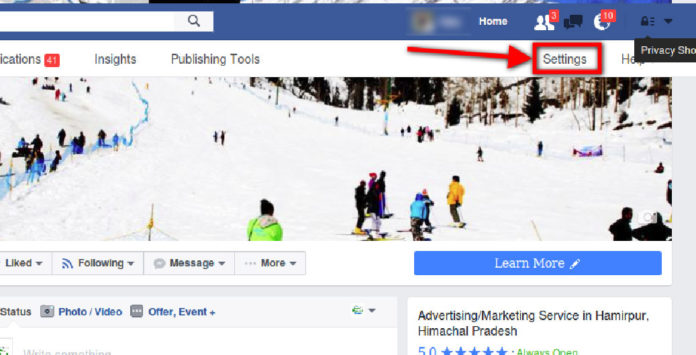 Social media has been playing an important role in making Worldwide connections. Depending upon the likes and dislikes, one can make a strong network of similar people around the World. On the other hand, for the business owner, social media provides an effective way to market their products or services online. Through the variety of social media like Facebook, Twitter, Intagram and Linkedin, business can get enough amount of traffic. But problem arises when one doesn't have enough time to manage these individually. For such business owners and users linking their Facebook page to Instagram account is an outstanding way. So today, we'll discuss how one can link their Facebook account to their instagram account.
Steps to link the Facebook page to Instagram account:
Step 1: Open your Facebook page on a browser you want.
Step 2: Click on "Setting" to the top right corner of your Facebook page as shown.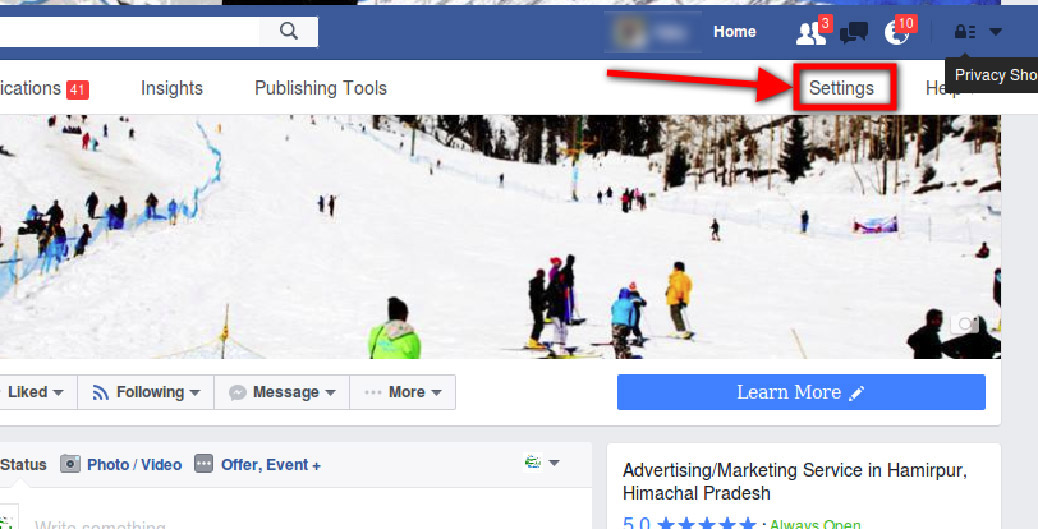 Step 3: Then on the left bottom as shown in the image, click on "Instagram Ads".
Step 4:  Then click on the "Add an account", enter the instagram login credentials and your account will be linked to your Facebook page.