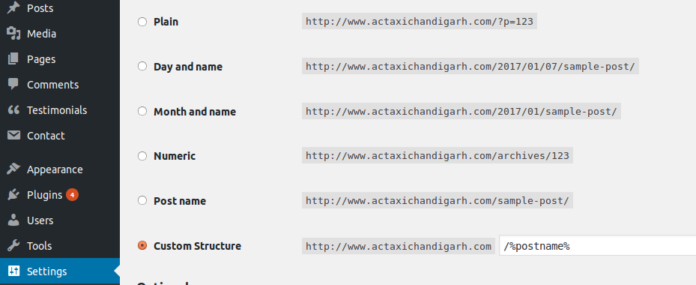 Getting a website on the top of the search engines is one of the challenging tasks of the marketers and has many factors associated with it. Out of these factors, one major aspect is creating search engine friendly URL structures. The search engines prefer the simple permalink which really does make the sense and is human-readable. Your webpage URL should be short, keyword rich and related to the web page information.
Why they are important?
As we've already discussed that SEO friendly URL matters when it comes to the ranking part and webmasters consider it as an important aspect while optimizing the website. A simple & search engine friendly URL can give an idea to the users about what kind of information the web page contains, so you'll have the chance to earn more traffic and a higher page rank as well.
Example of an SEO friendly URL:
http://www.entiretheweb.com/top-5-smm-websites-small-businesses
Example of a non-SEO friendly URL
http://www.entiretheweb.com/?p=10467
Creating a search engine friendly URL:
Modern versions of WordPress use the post name in the URL by default, which is an ideal example of an SEO friendly URL. The needs to the search engine friendly URLs is because of the previous version where the by default URL was non-SEO friendly.
But still, If you've a non-SEO friendly URL, you can easily convert it to SEO-friendly URL by choosing the "custom structure" option as shown in the screenshot below: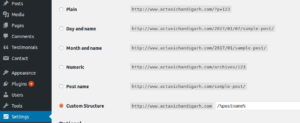 Custom Post Types?
In case of post categories, you'll need to add special tags in the custom structure box. For example:
/%category%/%postname%/
(Please note to use each tag is wrapped between percentage signs and slashes)
There are many such tags which you can use for posts URLs like %year%, %monthnum%, %day%, %hour%, %minute%, %second%, etc.
Once you save your changes, WordPress will automatically change the .htaccess and you'll have your custom search engine friendly URLs.