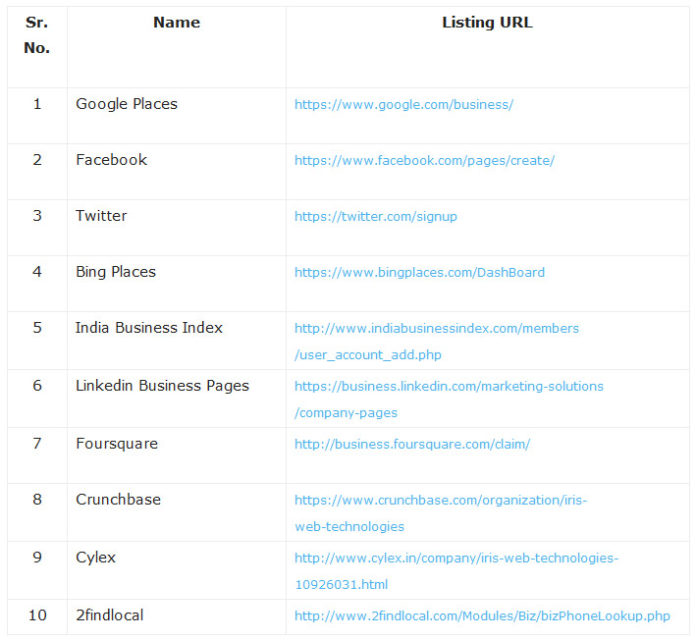 Whether it is a paid or free business listing, marketer should spend a little of their advertising budget. Moreover, there are a variety of business listing websites where one can list their business, but it is the quality and relevancy of the website which is important to keep in mind. The major focus while listing a business should be on the website which are either theme based, city based or have the authority. These all play and important role in the search visibility.
To list the business in local business listing websites plays a crucial role as per SEO prospectives. Since internet search is the primary tool to find businesses, so it is vital to list the business on these local business listing websites. We'll provide you the list of some popular business listing websites, where you can list your business.
There are many worth considering, but we" provide you a list of top 15 Indian business listing website, where you can list your business.
There are numerous business listing sites where you can list your business, and if you want your business to be listed in such business directories, click here.