Guest posting is an effective way for content marketing and helps in sharing your expertise with the experts. Business owners should consider...
Demand for the social media is at its peak when it comes to internet marketing. The social media marketing helps in boosting...
We all share some amazing experience using Facebook, but it can be annoying sometimes and one would love to go off the ...
Are you wondering how your keywords can rank higher in Search Engines and Google Places. There are some various factors which contribute...
Google's continuing process to make search results more accurate and better user experience, Google has recently introduced new algorithm "Mobile-first Indexing". Is...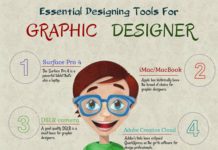 To bring out the best out of something, it takes ideas, some essential tools and then execution of these ideas. Same is the case...