Extra steps to protect your account Digital security is the main concern as Indian Government stepping head with cashless economy. A shift to cashless economy...
Demand for the social media is at its peak when it comes to internet marketing. The social media marketing helps in boosting...
We all share some amazing experience using Facebook, but it can be annoying sometimes and one would love to go off the ...
Are you wondering how your keywords can rank higher in Search Engines and Google Places. There are some various factors which contribute...
WordPress is largest growing community of website designers & developers powering million of the websites across the web. It powers the community of a...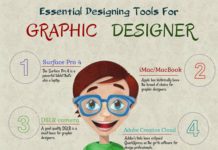 To bring out the best out of something, it takes ideas, some essential tools and then execution of these ideas. Same is the case...