Do you own a website which has been penalized by spamy links like old directory, bad links, paid links and any other...
Demand for the social media is at its peak when it comes to internet marketing. The social media marketing helps in boosting...
We all share some amazing experience using Facebook, but it can be annoying sometimes and one would love to go off the ...
Are you wondering how your keywords can rank higher in Search Engines and Google Places. There are some various factors which contribute...
Most of the webmasters and SEOs use this term Domain Authority (DA) when it comes to the internet marketing. It basically means...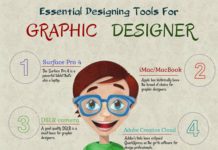 To bring out the best out of something, it takes ideas, some essential tools and then execution of these ideas. Same is the case...