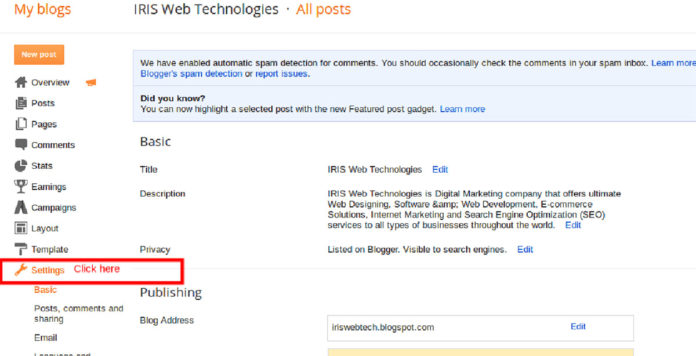 It was quite a few months back when Google started an approach to be more secure as per user point of view. And for the bloggers using BlogSpot to fulfill their needs, Google provided an option of Blogger's free SSL certificate service, which provide an extra layer of security to their blog without paying anything.
It has become a standard practice for each webmaster and is working well.
How is it different than HTTP?
HTTPS has the ability to transmit the data by encryption over the user and the website, which was not the case with the HTTP. So, it was very easy for the hackers to hack the important credentials like username and password. Now, as the data in not being transmitted in plain text, so hackers find it difficult to decrypt the data even by the sniffing tools and user feels more secure. This is probably the most solid reason why government organizations, banking and eCommerce websites has been using the HTTPS for their websites.
Enabling it for free in BlogSpot
The good news is, if you are using the non custom domain of the blogspot for your blogging needs i.e. (yourdomain).blogspot, you can avail this feature without paying anything to the Google and following these few steps will enable you to set HTTPS security for your blog.
Step 1: Login to your blogger account with login credentials.
Step 2: On the extreme left side of the blog, click on "setting".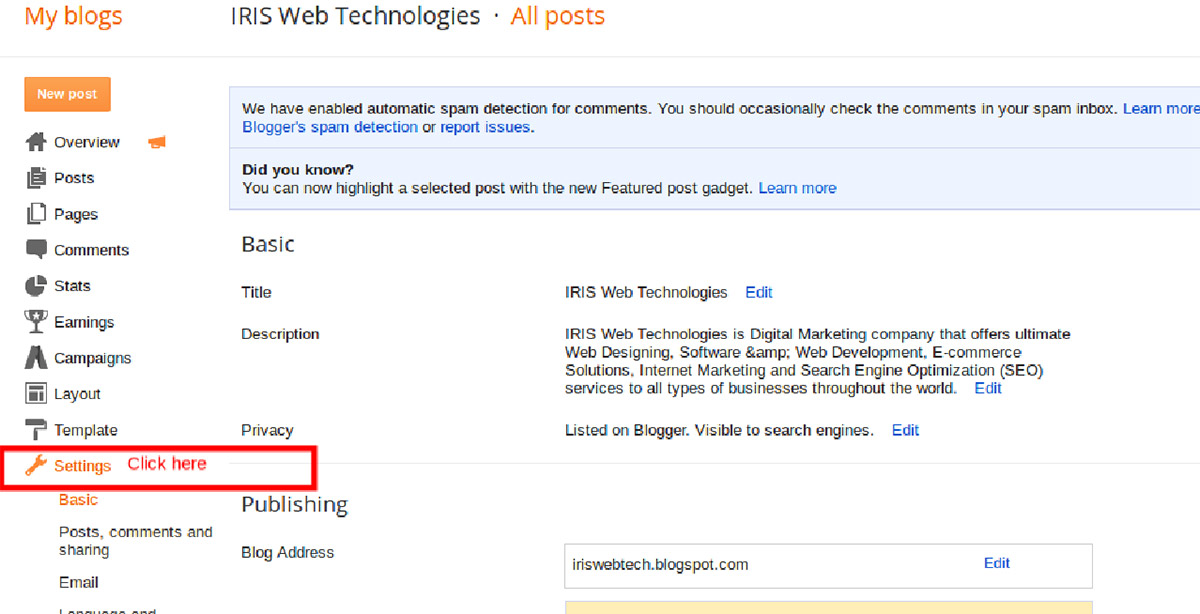 Step 3: Scroll your screen down and search for "HTTPS redirect". Once you have found it, change the setting to "yes" and you're done!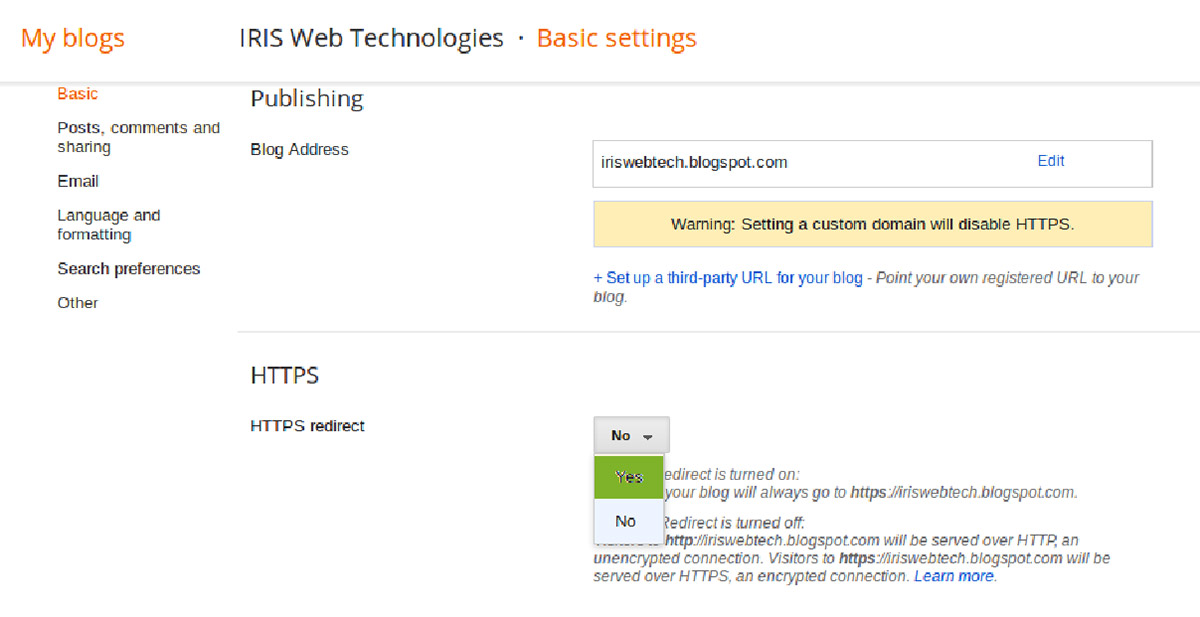 Step 4: Now your blog will be running through the HTTPS redirection and you don't need to be worried with its security.
Whenever we find something interesting to share with you, we'll be sharing our experiences and we hope you'll stay tuned with us! So keep exploring, keep upgrading!